Sale of Jekko SPX527 Mini Crane to O Carroll Crane Hire and Haulage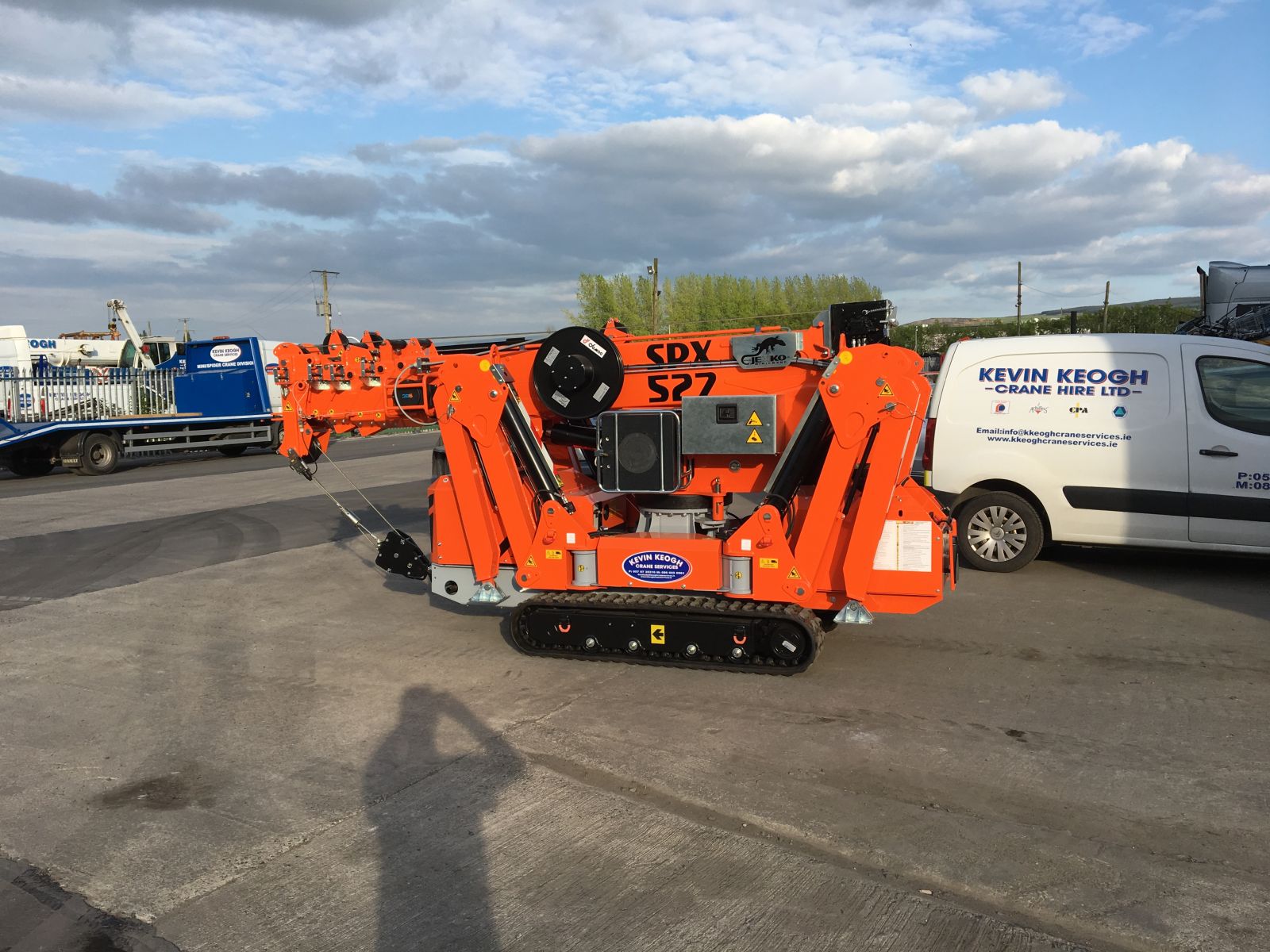 At Kevin Keogh Crane Hire we are delighted to have recently sold a Jekko SPX527 Mini Crane to O'Carroll Crane Hire and Haulage, based in Kildimo, Limerick.
After having a unit on hire for a short period, MD Maurice O Carroll decided to purchase his own crane after been very impressed with the cranes capabilities and its innovated features.
The deal was done at the recent Vertikal Show which took place in Donnington in the UK on the 16th and 17th of May. We would like to wish Maurice and all at O Carroll Crane Hire and Haulage the very best of luck with their new crane!
The Jekko SPX527 mini crane is reliable, safe and versatile for many lifting applications. It has a number of excellent features including: the hydraulic extension and the width of the chassis chain which is horizontally extendable. The Jekko SPX527 can also work in two versions: with closed jacks and open jacks, as well as the possibility of opening the jacks on one side depending on the option chosen and the working arch can be more or less long.
Specifications of the Jekko SPX527:
Load capacity: 2,700 kg.
Lateral reach: 11.2 m.
Feather height: 18.3 m.
Limiter and stability control included.
Motorized options available: electric motor and gasoline engine.
Optional: 70º rotating winch in two positions to reduce the turning radius of the crane arm.
At Kevin Keogh Cranes we offer a great range of crane hire options including mobile crane hire, mini crane hire, city crane hire, small crane hire and more. In addition, we also offer glass vacuum lifter hire and glass sucker hire services along with glass installation and glass lifting services. Haulage services are also available across Ireland. Contact us now for free advice and information.