Delivery of Grove GMK 5130-2
Kevin Keogh
Crane Hire
Ltd. recently took delivery of a new Grove GMK 5130-2
mobile crane
. We choose the 130 ton Grove for its versatility and compact design and believe it will be a valuable addition to our fleet. With its extremely efficient back up service from Irlequip, (main Grove dealers in Ireland), the 5130-2 is tried and proven from Grove.
The Grove GMK 5130-2 comes with a 60m boom and 11m to 18m bi-fold swing away hydraulically operated from 0-40 degrees. The crane also comes equipped with a 3.7m heavy duty integrated jib that is also hydraulically operated.
The duties on the 5130-2 are also very impressive compared to other 130 ton cranes and it has variable configurations among its 4o ton of ballast.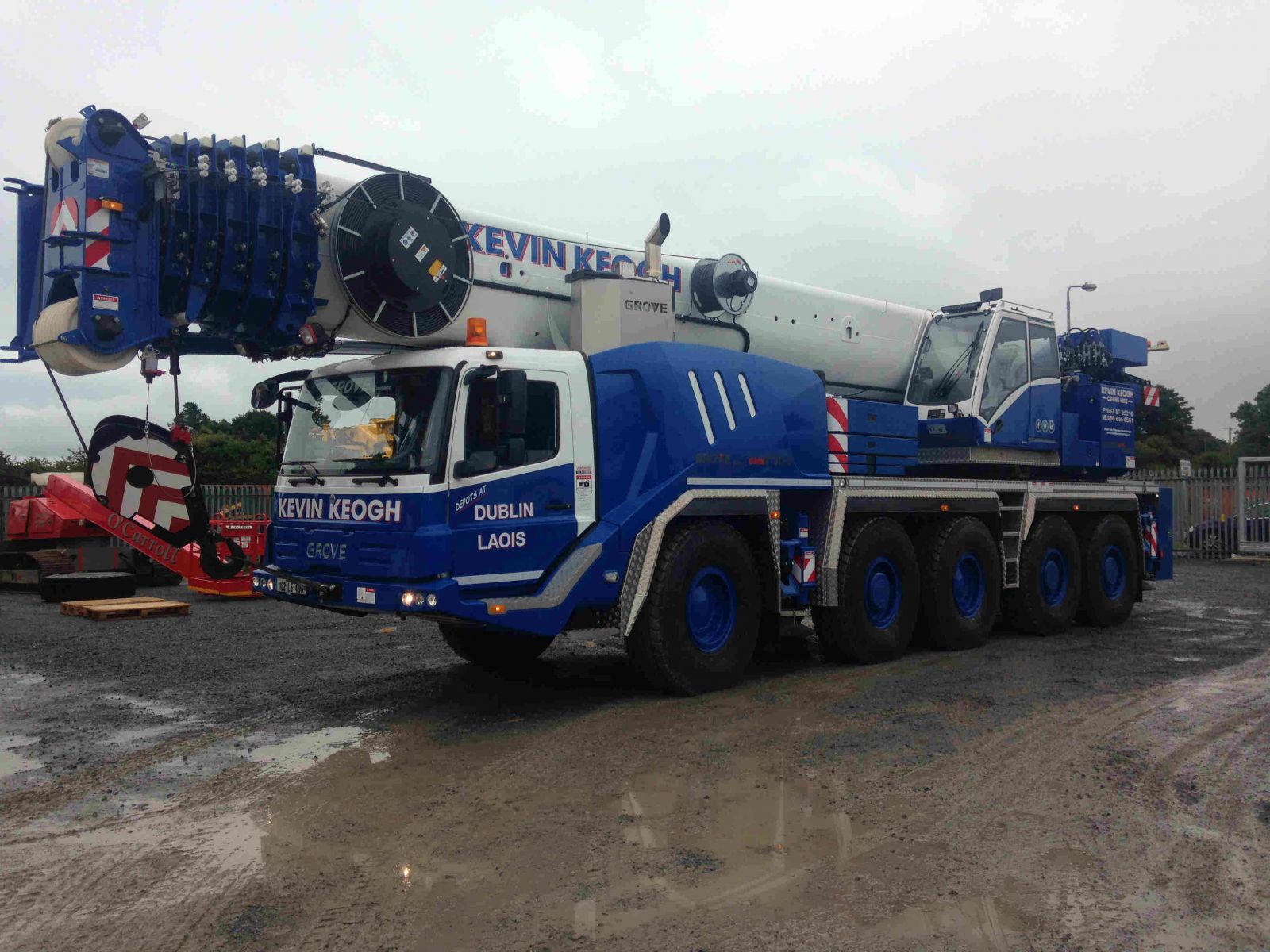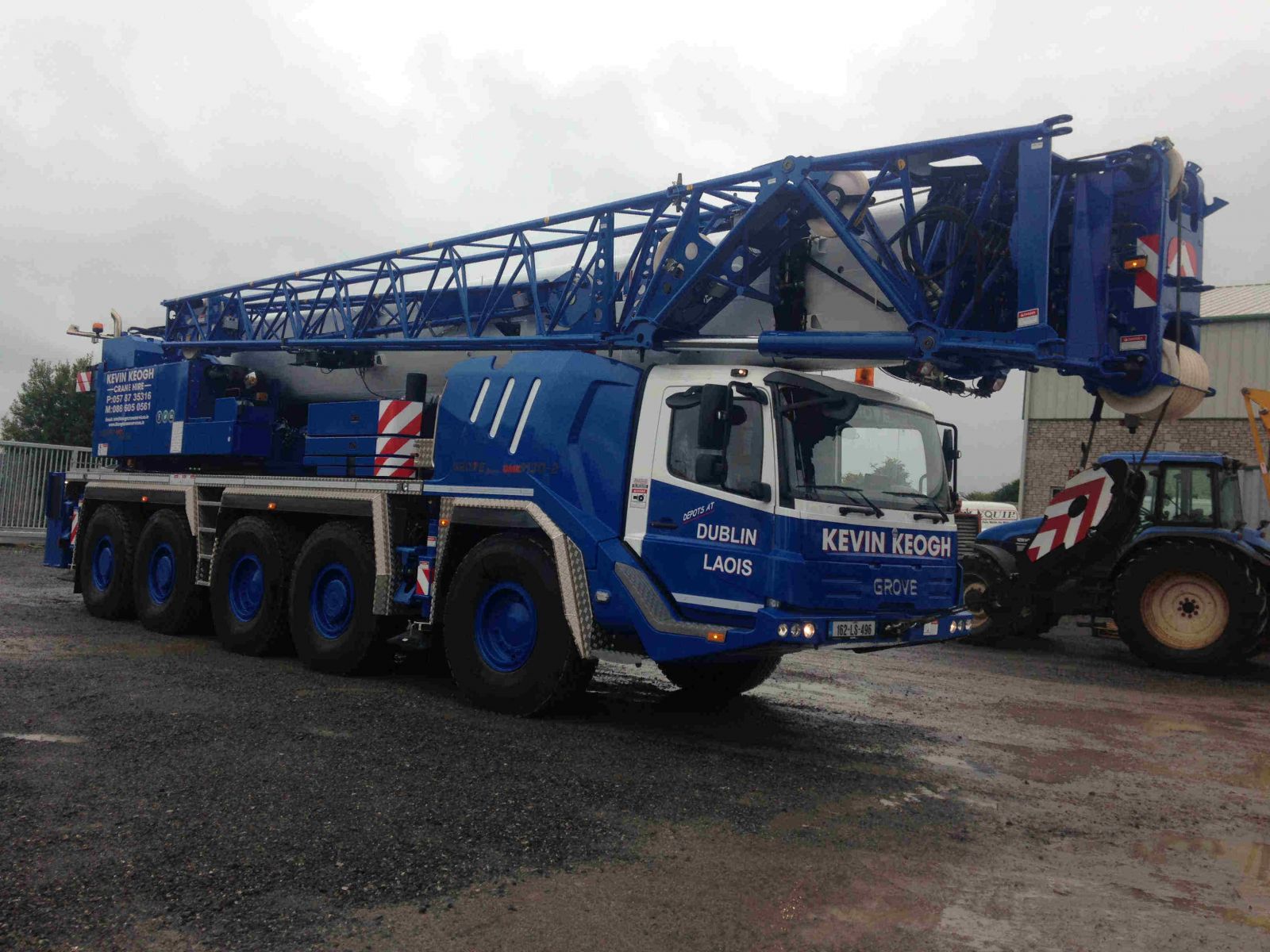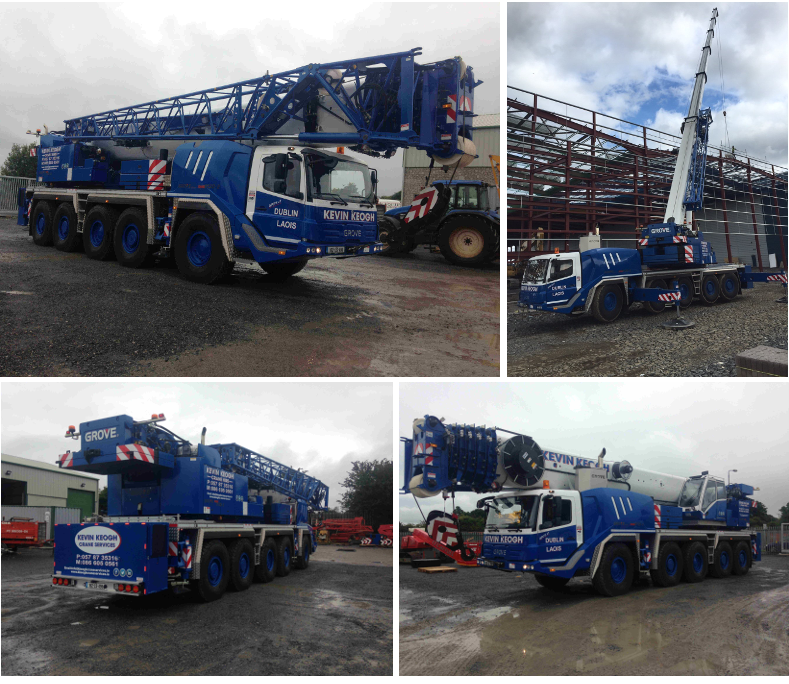 At Kevin Keogh Cranes we offer a great range of crane hire options including mobile crane hire, mini crane hire, city crane hire, small crane hire and more. In addition, we also offer glass vacuum lifter hire and glass sucker hire services along with glass installation and glass lifting services. Haulage services are also available across Ireland. Contact us now for free advice and information.